What are considered South Shore MA towns and what makes them special?  Nestled along the southern coastline of eastern Massachusetts is a special place with charming towns that offer history, natural beauty, and quaint New England character. 
South Shore MA refers to the southern coastal region of Massachusetts. It stretches from Boston to Cape Cod. The area is known for its picturesque landscapes with miles of sandy beaches and lush forests. The region includes parts of Norfolk and Plymouth counties and is home to over 20 towns.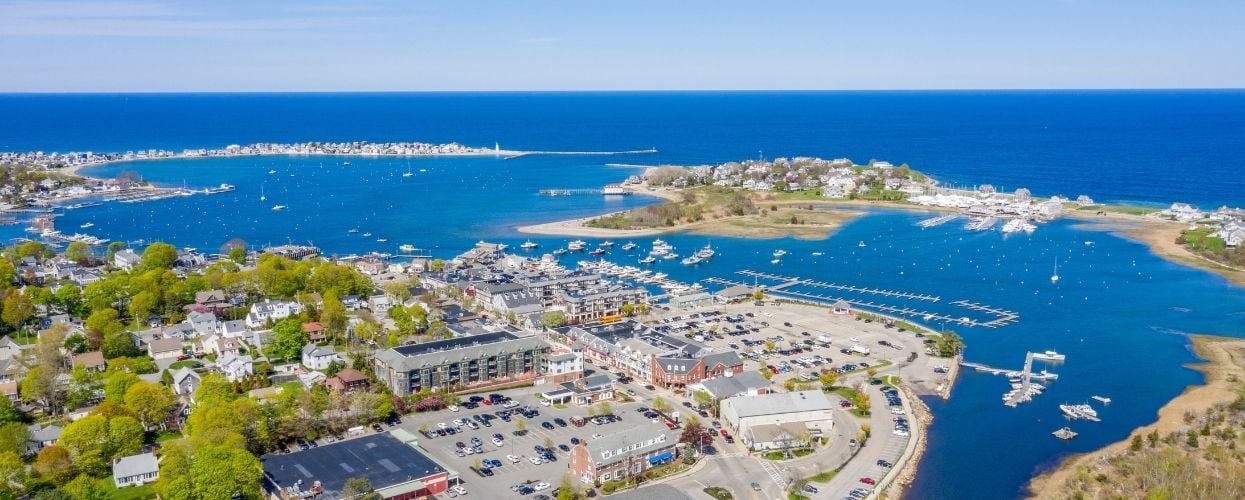 Living in South Shore MA means living a lifestyle that balances peace with convenience. The region has an abundance of recreational activities.  For instance, there is boating, fishing, hiking, and golfing. In addition, it is home to numerous cultural attractions like art galleries, museums, theaters, concert venues, and historical sites.
One of the key attractions to South Shore towns is accessibility to Boston. In other words, residents enjoy suburban living without sacrificing access to urban amenities. This is because there is convenient public transportation options and major highways connecting the region to the city. 
South Shore MA towns have strong sense of community. Many host annual events like farmers markets, summer concerts, holiday parades and festivals that bring residents together.
The South Shore boasts some of the top-rated schools in Massachusetts. This makes it an ideal place for families seeking quality education for their children.
Explore South Shore MA Towns
Cohasset
Cohasset offers a perfect mix of coastal living and small-town charm. It features a picturesque harbor, beautiful beaches, elegant homes, and stunning views of the coast. Highlights are the weekly Farmers Market and the South Shore Music Circus, a popular concert and events venue on the South Shore.  Learn more about Cohasset and the current real estate market.
Scituate 
Scituate is an historic maritime town. This bustling South Shore community is famous for its working harbor. There are historic lighthouses, sandy beaches, a lively fishing industry, and a vibrant arts scene. Scituate has a strong sense of community and offers diverse housing options from waterfront properties to quaint cottages. Learn more about Scituate and the current real estate market.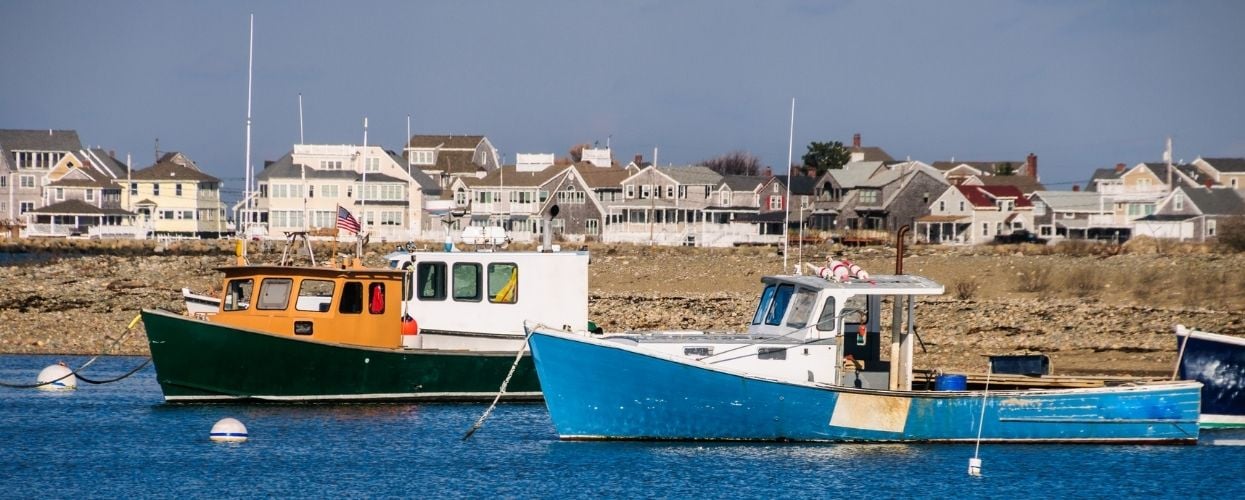 Marshfield
Marshfield is a paradise for nature enthusiasts. There are miles of salt marshes, beautiful beaches, and abundant wildlife. It is the ideal destination to appreciate the outdoors. In addition, Marshfield is a town rich in history and natural beauty. The Marshfield real estate market offers a diversity of locations. Because of this, it has everything from beachfront properties to traditional New England homes. Learn more about Marshfield and the town's current real estate market. 
Pembroke
The South Shore town of Pembroke offers a blend of rural and suburban living. With a warm community and pristine landscapes, it provides an ideal  small-town experience. The northern half is dominated by the rivers and streams of the area that flow through thick forests while several ponds dominate the Southern half. Learn more about Pembroke and the town's current real estate market.
Duxbury
Duxbury is another South Shore gem. It is known for historic homes and oyster farms with miles of sandy beaches and historic sites. The town is active in arts and culture, offering music, theater, gallery shows, and art workshops. Popular historic sites include Alden House, Old Shipbuilder's Historic District, and Myles Standish Monument.  
Norwell
Rural feel with numerous parks and nature reserves.  Norwell offers great neighborhoods, country roads, gorgeous scenery, and beautiful waterfront homes along the North River. Residents actively participate in the community. There is an active arts and cultural scene with venues such as the James Library & Center for the Arts. Popular recreational activities include hiking, jogging, boating, and canoeing. Norwell's recreational areas include the Norris Reservation, Cuffey Hill, Miller Woods, Stetson Meadows, Donovan Fields, and Black Pond Nature Preserve.
Plymouth
Known as "America's Hometown," Plymouth is where the Pilgrims first settled in 1620. It offers a mix of history, culture, and coastal living. The Plymouth real estate market includes historic homes, new developments, and waterfront properties.
Kingston
With its proximity to the Jone River and Kington Bay, this charming town offers a unique waterfront experience and quality of life. This makes it a town with an infectious community spirit and numerous amenities. 
Hingham
Hingham is one of the South Shore MA towns known for its historic downtown area filled with boutique shops, restaurants, and a beautiful harbor.  In addition, the town offers a mix of suburban living with a coastal vibe. Its classic New England charm seamlessly combines history with modern amenities. The town's robust real estate market is a variety of homes – from historic houses to luxury condos.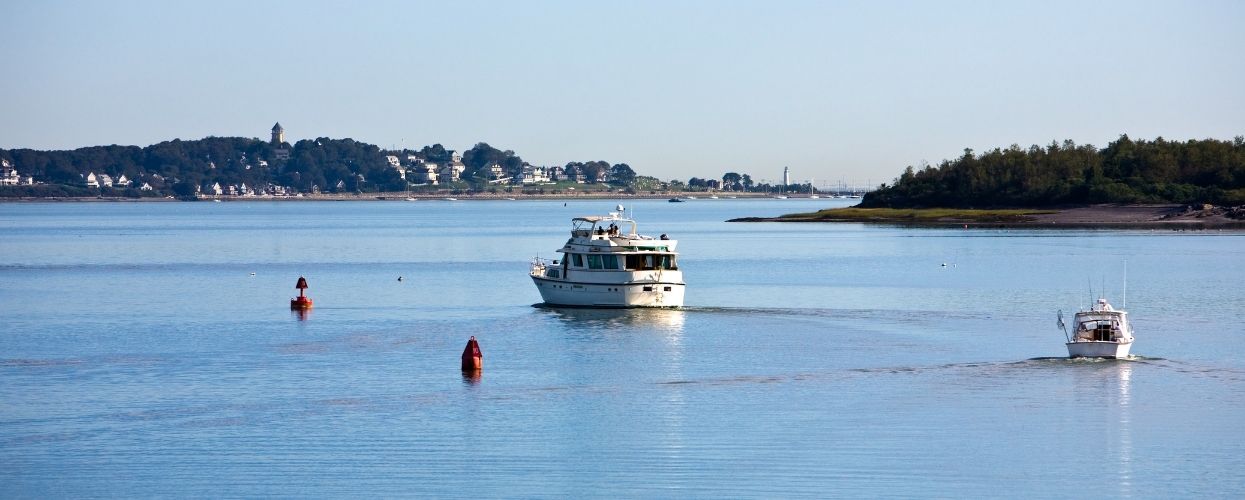 Weymouth
Providing a suburban lifestyle, Weymouth offers easy access to Boston yet still has a small town feel. It's thriving community has a range of amazing amenities – from beautiful parks to harbors, shopping, and wonderful restaurants. 
Hanover
A family-friendly town offering a mix of suburban living with plenty of parks, shops, restaurants, and recreational activities. Hanover's eastern and southern borders consist of the North River, Indian Head River, and Third Herring Brook. This is one of the South Shore MA towns that has several parks, ponds, and sanctuaries. Most homeowners enjoy sizable lots (often with stone walls left over from a bygone era). Ponds, streams, and rivers join the historic North River as it flows to the Atlantic Ocean. As a result, this provides both summer and winter recreational opportunities.
Abington
Abington offers a peaceful, small-town atmosphere with a welcoming community. This makes it a place to escape the hustle and bustle of city life while enjoying suburban conveniences. 
Why A Choose South Shore MA Town?
South Shore MA is more than just a geographic region. It's a lifestyle choice where residents enjoy the charm and tranquility of coastal living combined with easy access to urban amenities.
Above all, whether you're drawn by the natural beauty or the vibrant communities each on of the South Shore MA towns has something special to offer. There are peaceful retreats by the sea or vibrant communities close to Boston. If you're considering real estate in Massachusetts, come to South Shore MA. It is the ideal place to call home!
The South Shore MA real estate market has seen steady growth over the years.  The market offers diverse opportunities for homebuyers, but the demand for homes in this region remains high. This is due to its desirable location, excellent schools, and quality of life.