Buying a home can be an exciting new chapter in your life. It can also be overwhelming and stressful. Before you begin, it's essential to understand the process, pitfalls, and important tips to buying a home. Whether you are a first-time home buyer or you've bought a home before, knowing these common mistakes will help you get started.
#1 Not Working with a Real Estate Agent
It is possible to buy a house on your own, but the process can be overwhelming without a real estate professional in your corner. Hiring a qualified agent will save you time, reduce stress, and prevent you from making costly mistakes. Choosing the right agent for you is essential. From your house search to negotiating the purchase price to closing day and all of the many steps in between, be sure to choose an agent you trust to represent your interests throughout the process.
#2 Not Getting Pre-Approved for Your Mortgage
In a competitive housing market, it is crucial to get a pre-approved for a mortgage through lenders if you are buying a house. There are definite steps to take to make the mortgage process go smoothly. Getting pre-approved not only makes the seller view you as a serious buyer but also increases the chances of your offer being accepted.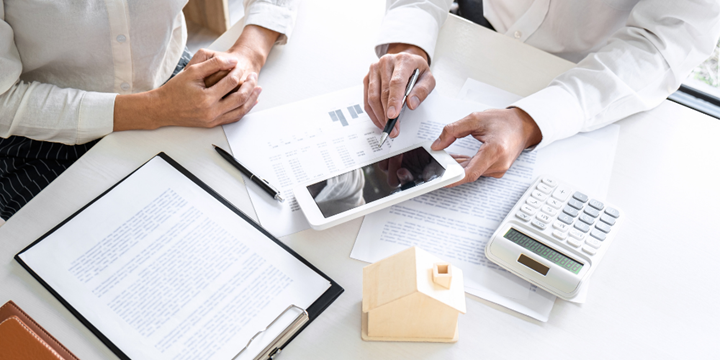 #3 Not Getting A Home Inspection
A home inspection aims to determine the property's condition, including any possible repairs, maintenance issues, or potentially costly repairs. You can use a home inspection report to negotiate repairs or lower purchase prices with the seller.
#4 Not Planning for a Proper Down Payment
Real estate prices are unpredictable. The market can change from one week to the next. Down payments affect interest rates and monthly mortgage payments on a home.  Subsequently, it's important to plan for an appropriate down payment. With a larger down payment, the mortgage is smaller, meaning monthly payments are less burdensome.

#5 Buying a House You Can't Afford
Another one of the tips to buying a home is to plan your budget early and include additional costs like homeownership, property taxes, and maintenance costs. Purchasing a house that you can't comfortably afford can lead to stress and complicate your financial goals.
#6 Disregarding the Location
There are many tips to buying a new home that you must consider. Location is critical. Think of your life goals. These can include school systems for your children, recreation opportunities, and the proximity of dining and shopping. Ignoring the neighborhood and town where a house is located could affect future decisions.

With so much at stake when buying a house, do everything you can to avoid pitfalls. The agents at Michelle Larnard Real Estate know the local market, are highly experienced in the home-buying process, and will guide you successfully through the process. Click on the link below to start the process today.